Philip C. Wilkins, DMD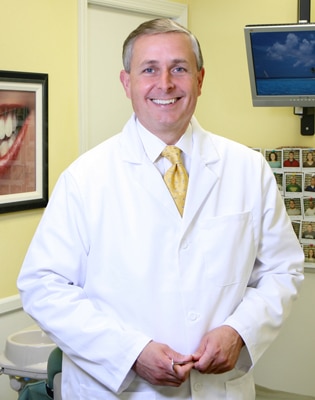 Dr. Wilkins earned his dental degree from the Medical University of South Carolina after first receiving a degree in Microbiology from Clemson University. He is a member of the American Dental Association, South Carolina Dental Association, the American Academy of Implant Dentistry, and the American Academy of Dental Sleep Medicine.
For patients that are having difficulty with snoring or sleep apnea, Dr. Wilkins makes appliances that minimizes or eliminates the problem depending on the situation.  Also known for his ability to expertly match color with crowns and veneers, Dr. Philip Wilkins' technical skill, artistic eye and commitment to excellence in cosmetic dentistry are unparalleled.
Dr. Wilkins enjoys spending time with his grandchildren, shooting sporting clays, and going to Clemson for any reason.
Reid P. Warren, DMD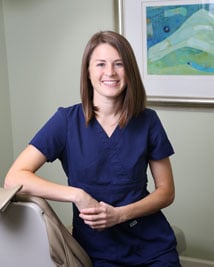 Dr. Warren grew up in White Oak, SC and is a 2000 graduate of Richard Winn Academy. She graduated from Furman University in 2004 and from the College of Dental Medicine at the Medical University of South Carolina in 2008. She and her husband Todd live in White Oak with their daughter Avery.
Dr. Warren shares our practice philosophy of providing the highest quality dental care in a gentle and efficient manner. She is especially thankful for the wonderful office team she gets to work with on a daily basis.
Stacey Rowe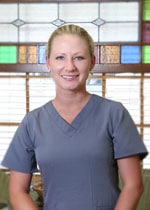 Stacey joined our team in 2012. Stacey graduated from The South Carolina School of Dental Assisting in 2011 at the top of her class. She is familiar with all aspects of  the dental office, from dental assisting as well as dental insurance and the front desk; earning her title from Dr. Wilkins as the "jack of all trades". Stacey enjoys working with Dr. Wilkins, Dr. Warren and her "girls" as she does not refer to them as co-workers. Stacey is a USC Gamecock fan and enjoys the beach, boating at the lake, and spending time with her family and friends..
Beth Collins, CDA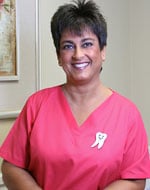 Beth has worked for Dr. Wilkins for over 30 years. She graduated from Midlands Tech with a degree in Dental Assisting.
Beth has been married to Brett Collins since 1981 and they have two grown daughters, Nicole and Courtney; and two granddaughters, Addison and Elizabeth. Beth and her family are die-hard USC Gamecock fans! She loves spending time with her family and going to the beach. Beth is thankful to be a part of the best dental team and looks forward to many years together!
Amy Brown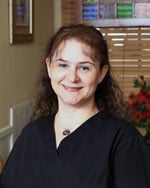 Amy has enjoyed being a part of Dr. Wilkins' staff for over 20 years. She graduated from York Tech in 1992.
Amy has  2 children: Tommy, who came along in September 1994, and Hailey, who came along in September 1999. She married Jamie Brown in the Spring 2015. Amy loves spending time with family, friends, cars, and drag racing – "John Force is the King!"
Melissa McCurtain, RDH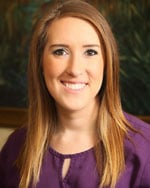 Melissa joined our team in 2016.  She recently relocated to South Carolina from Seattle, WA. She graduated from Pierce College in 2014 with an Associate's degree in Dental Hygiene. She is loving South Carolina and the town of Winnsboro, and is pleased to be a part of Dr. Wilkins' team!
Melissa and her husband, Tyler, who is a member of the Air National Guard reside in Northeast Columbia. They have a young daughter named Madison. They love spending time with family and love trips to the beach.
Nicole Herman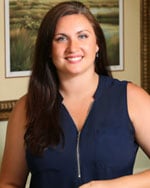 Nichole joined our team in 2016. Originally from Ohio, she has lived in Blythewood for the last 20 years. Nichole works as the front receptionist greeting patients with a friendly and helpful attitude. Nichole and her husband, Kenneth, have three boys: Kenneth, Jackson, and Dylan. She enjoys playing poker, spending time with her family and friends, and going to the lake.
Lauren M. Gregory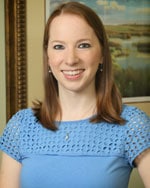 Lauren joined our team in 2016.  A native of Winnsboro, she graduated from Richard Winn Academy in 2007.  Lauren obtained her Bachelor's Degree in Biology and Chemistry from Winthrop University in 2011.
Lauren and her husband, Jeff, currently reside in Blythewood with their fur-children: Maci (lab), Chase (lab mix), Rory (parrot), Milo (cat), and Duncan (rabbit). She enjoys Clemson football, spending time with her family and friends, and being outdoors or on the lake with her dogs.
Linda Shirley, RDH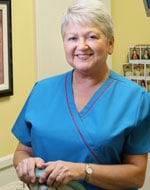 We would like everyone to know that our beloved hygienist of 30 years lost her battle with breast cancer on June 21, 2014.
Even though she is no longer with us, she will always be in our hearts.
As a tribute to her, she will always have a permanent place on our website.